December 3, 2020
The north is becoming an increasingly important economic driver in Canada and we are fortunate to have two strong offices in Timmins and Thunder Bay. In support of the growth and opportunity we are experiencing in Northern Ontario, we are excited to announce a new leadership structure.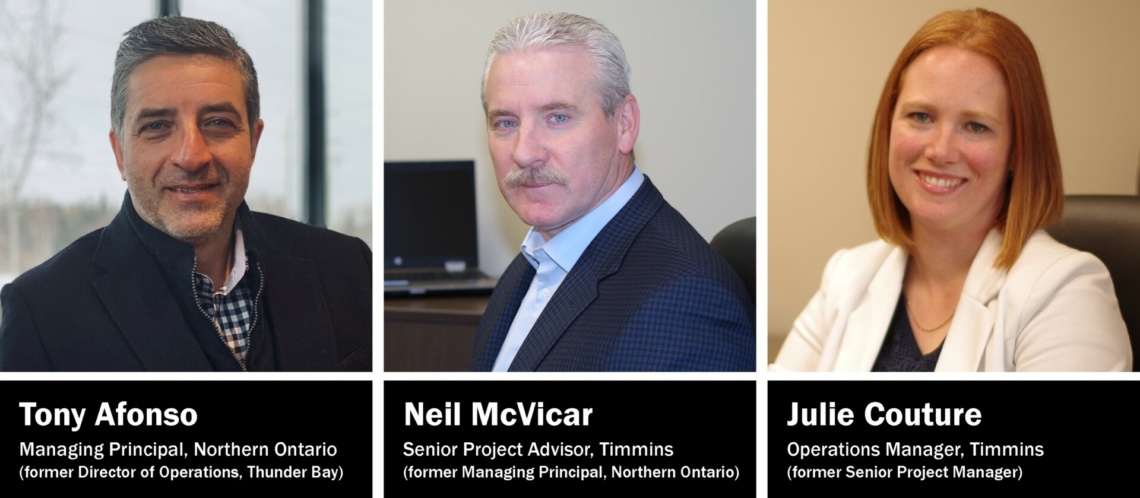 We would like to formally welcome Tony Afonso into the role of Managing Principal for Northern Ontario. In this role, Tony will be responsible for overseeing our A49 offices in Thunder Bay and Timmins and managing work throughout the region. Tony joined our Thunder Bay office 20 years ago, and has dedicated much of his time to working with Northern Ontario Indigenous communities. Tony has led many types of projects, but has been most involved with the planning and development of Health Centres serving Indigenous people in remote communities and urban centres. Currently he is working on Sandy Lake First Nation Health Centre - one of the largest remote health centre's in Northern Ontario.
"I have seen first hand the power that architecture can have in bringing a community together and how it can have such a positive impact on supporting the culture fabric of our society. From housing to healthcare to gathering spaces, I have had the privilege of helping to deliver this critical infrastructure in the north and look forward to expanding A49's work with Canada's indigenous people.." Tony Afonso
At this time, we would also like to congratulate Neil McVicar on his 37 years in our A49 office in Timmins and announce his transition to Senior Project Advisor. Neil will be shifting his primary focus from office operations to project delivery and client development. He will continue to be involved with the community and some of our most prominent and long-standing Timmins clients.
"I am excited for the future of our Northern Ontario Region under the leadership of Tony and Julie. Their firm understanding of our clients' needs and their continued focus on Educational, Health Care and Indigenous Community Projects, throughout the region, will further solidify the A49 reputation for quality design and imaginative solutions, that we have established over the years." Neil McVicar
With Neil shifting his focus away from operations, we are equally happy to introduce Julie Couture as Operations Manager for the Timmins office. Julie brings a level of professionalism, expertise and a revitalized vision for Timmins and the surrounding area. She is a bilingual Project Manager at A49, with 16 years' experience in construction and architectural design, including 6 years of service in the municipal sector as a building inspector. Julie's clients and projects will continue to provide relevant and interesting opportunities for the team in Timmins.
"A49 has provided me with an excellent opportunity to grow my career and transition into a more focused role in operations. I look forward to helping to develop the Timmins office working alongside Neil, Tony and all the great staff in Northern Ontario." Julie Couture