June 12, 2023
New Waterford Hub aims to tackle the social determinants of health, by bringing a tailored mix of services together in a single building
New Waterford Hub will be a grade 6-12 school, a community wellness centre, a health centre and a long-term care home – and much more than the sum of its parts. By bringing these functions together under one roof, the project partners hope to break down the barriers that can prevent people from accessing the support they need. Students won't need to leave the building to see their family doctor or go to life skills classes in the wellness centre; seniors will be able to watch community sports on the playing fields below their patio or enjoy shows by the town's many artists and musicians in the 500-seat theatre.
New Waterford lies on the eastern edge of Cape Breton Island, a former coal-mining, steel-making town. When these industries shut down 30 years ago, the local economy was hit hard, with many knock-on effects for the population. This ground-breaking facility is a new approach to the social determinants of health – that is the many non-medical factors that can affect health and wellbeing, such as housing, nutrition and job security.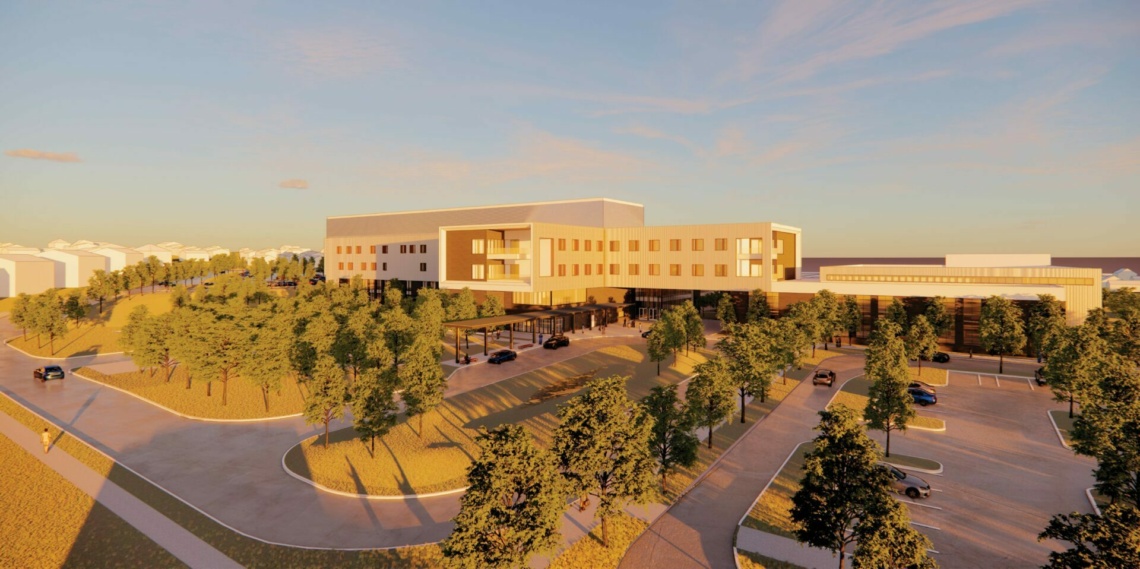 Plans were already afoot for a new health centre and school when Nova Scotia's government set out a vision of "wraparound schools", offering a range of supplementary services such as mentoring, social work and after-school programming. "We began talking about what else we could do," says Mickey Daye at Nova Scotia Health, the project's clinical director. "How could we bring these facilities together to provide better opportunities for the students and the community?"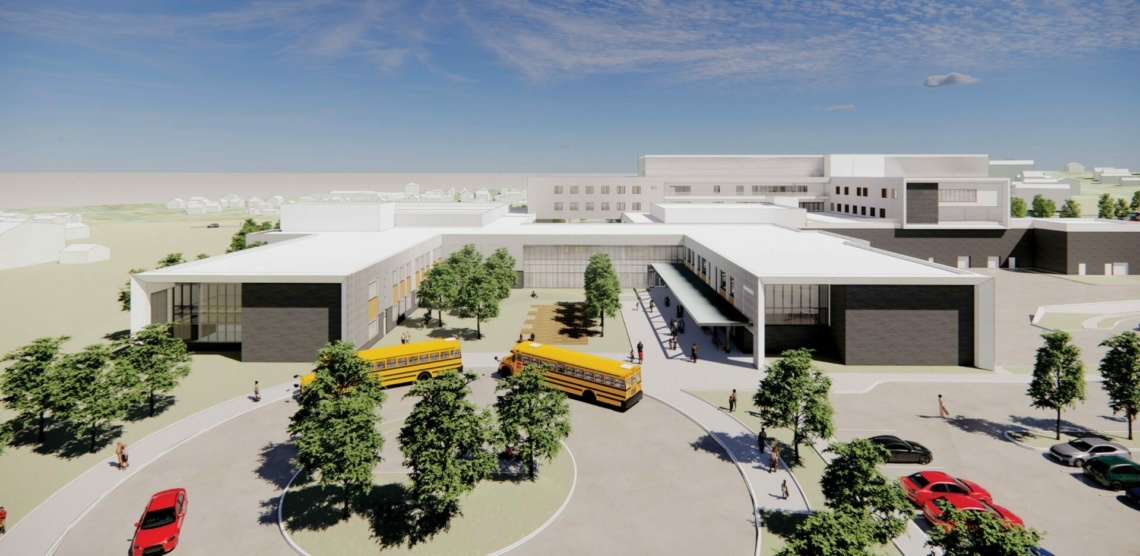 Community members have been closely involved with the project throughout, from deciding what facilities it should offer to how it is laid out. From the start, it was clear that everything needed to be under one roof, says Daye. "We didn't just want collocated buildings, we wanted to really integrate services together."
This means that students won't even need to go outside to seek help with health or social issues, or collect supplies for their family from the on-site food bank. They'll also be able to gain work experience in a healthcare environment: the school curriculum will be developed to help them find jobs in professions such as nursing, medicine or social work, creating new employment opportunities and ensuring the community has the skilled workforce it needs to thrive for the future.
"Having the health centre and long-term care attached will mean the students don't have to worry about transportation to another facility," explains Daye. "They can just walk across and get an understanding of those careers."
The challenge for the design team, led by Architecture49 and HDR with WSP, was how to create a building that could fulfill all of these functions at the same time – in the most energy-efficient way.
New Waterford Hub embodies the transformative power of integrated design, where education, health, and community services converge to uplift individuals and the entire community. By seamlessly combining a grade 6-12 school, wellness centre, health centre, and long-term care home, we aim to break down barriers and provide comprehensive support under one roof. This innovative approach fosters a sense of belonging and empowers individuals to thrive representing a new era of community-centric design, creating endless possibilities for growth and wellbeing." Sarah Prodor, Design Team Lead, Atlantic Healthcare Lead, Architecture49